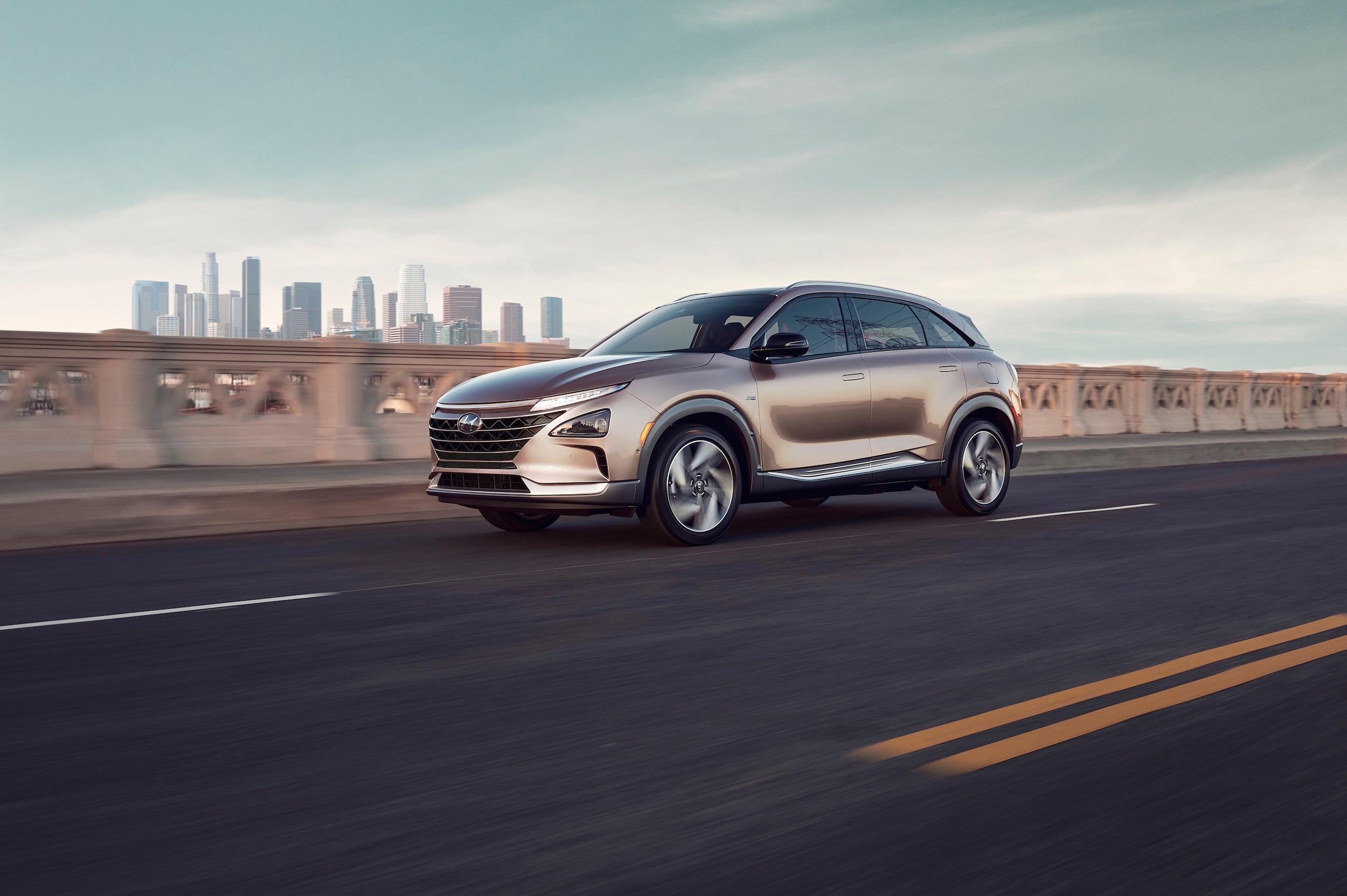 2021 Hyundai NEXO Performance Details, Interior Design, and Special Features
The lineup of Hyundai SUVs is a long one, but the 2021 Hyundai NEXO is an SUV with a difference. A hydrogen FCV (fuel cell vehicle), it's available only at California Hyundai dealerships like Keyes Hyundai. As it turns out, that's just one of many reasons to love this crossover.
2021 Hyundai NEXO Powertrain and Performance
FCVs like the new Hyundai NEXO offer all the advantages of a traditional electric vehicle. Not least of these is a significant edge in emissions testing (they produce only water vapor, not hydrocarbons). But there's another ace tucked into a winning hand.
Where an EV takes hours to charge, a hydrogen fuel cell vehicle can visit a special fueling station and top off in about five minutes. The electric motors provide 161 horsepower to the front wheels, and range is given a slight boost through regenerative braking. The lack of a transmission sheds weight, too.
2021 Hyundai NEXO Interior and Technology
With only two trims (Blue and Limited), it's easy getting the features you want. Desirable features like heated front seats, a power tailgate, and wireless smartphone charging are standard. So is a 12.3-inch infotainment display through which you can access Android Auto™, Apple CarPlay®, and navigation.
The Limited trim enhances your comfort with a number of small but thoughtful details. The power tailgate gets a hands-free function. The front seats add ventilation for warmer weather. Smart parking assistance, a power sunroof, and a powerful 440-watt Krell sound system round out the features on offer.
2021 Hyundai NEXO Safety Features
Because they're not widely available, FCVs aren't usually crash-tested. However, the Hyundai NEXO is the first FCV tested by the IIHS, and it earns a Top Safety Pick Plus. That shouldn't come as a surprise, since it's built as strong as any other new Hyundai model, and contains a host of effective driver assist aids as standard equipment.
Buying a 2021 Hyundai NEXO
The Hyundai brand, and your Hyundai dealership near Los Angeles, step boldly into the future with the 2021 Hyundai NEXO. Compare it to our other Hyundai models, get answers to your questions, take a test-drive, and discuss our Hyundai leases today!