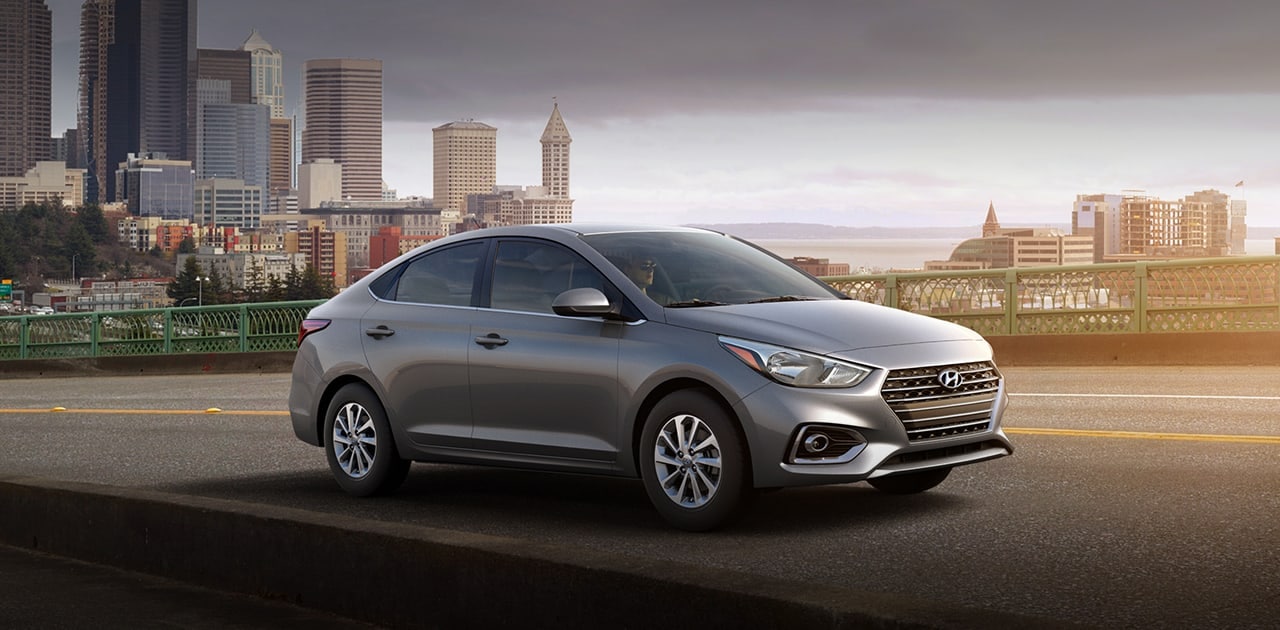 2021 Hyundai Accent Details and Features
Any brand can wow you with an expensive halo car, or a top-trim SUV with all the trimmings. But you can tell a lot more about a company by its entry-level cars, and the 2021 Hyundai Accent speaks volumes. Rather than competing on price, it competes on value, which is another story altogether. It's a great reason to visit Keyes Hyundai.
2021 Hyundai Accent Details
The 2021 Hyundai Accent appeals to a few demographics at once. If you're looking for your first car, the ratio of features to price is unbeatable. If you need something small to complement a bigger family car, or if you're downsizing because you don't need the bulk, it offers a lot more space inside than its diminutive size would suggest.
There's only one engine, a 120 horsepower affair that displaces 1.6 liters. It's coupled either to a manual transmission or an optional CVT. Even the base trim comes with AC, power windows and locks, a rearview camera, and cruise control, but by the time you get to the top Limited trim, you're treated to LED running lights and tail lights, rear disc brakes, and a sunroof.
2021 Hyundai Accent Safety and Special Features
This being the entry level, you'll need to pay extra attention to trim levels when you visit our Los Angeles-area Hyundai dealership. As we've already seen, the base trim is generously equipped, but stepping up to the SEL trim adds smartphone integration, fog lights, and USB ports. Going up one more trim to the Limited adds active safety features, heated front seats, 17-inch alloy wheels, and more.
And of course, all of this is backed by a five-year / 50,000 mile warranty, with ten years or 100,000 miles on the powertrain. In short, this is a car you can rely on!
Buying a 2021 Hyundai Accent
The selection of new Hyundai models ranges from practical to sporty, and covers all points in between. So if you want something a bit bigger or a bit more plushy than the Hyundai Accent, you'll find it - and the Hyundai financing to pay for it - right here at our Van Nuys Hyundai dealership. Visit us today to get started!