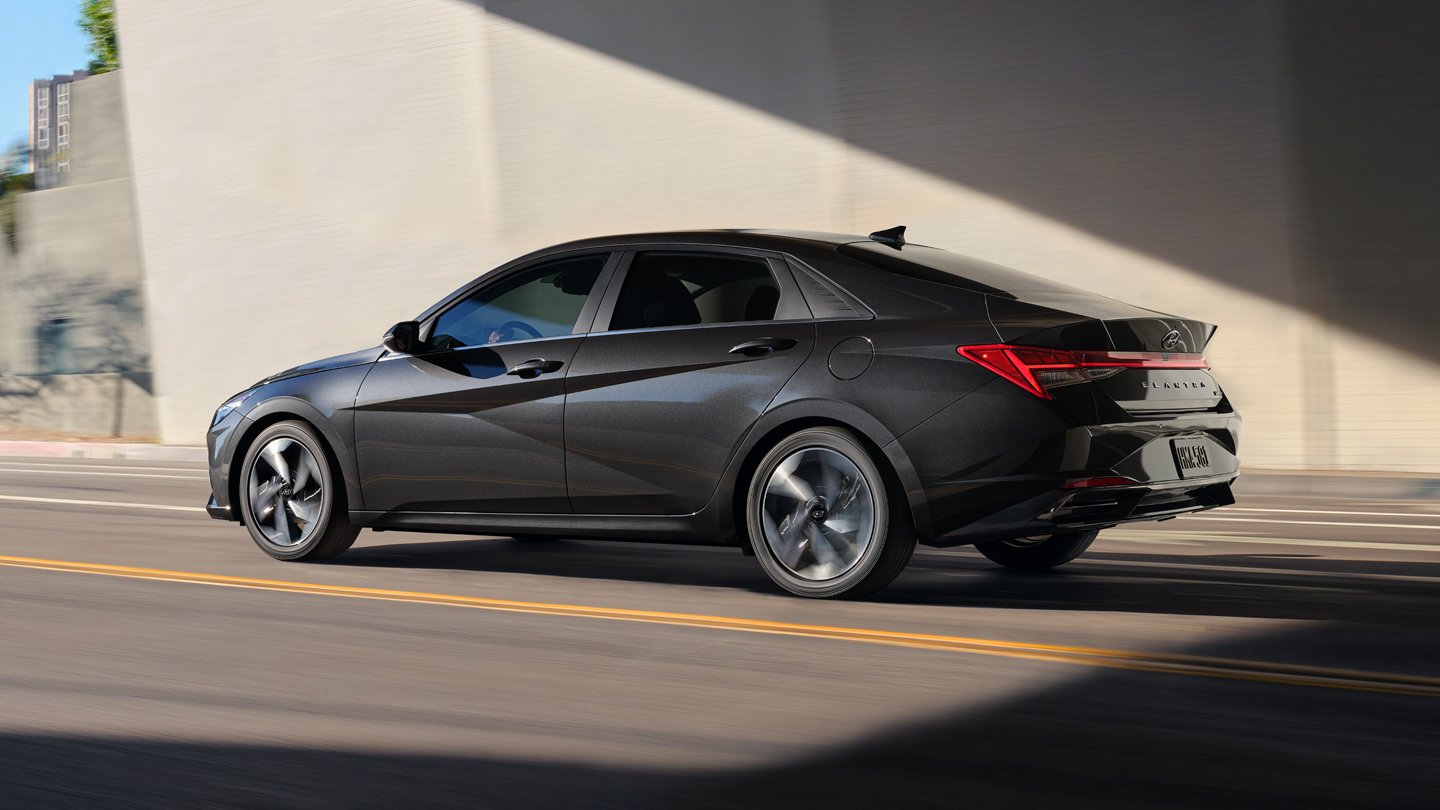 2021 Hyundai Elantra Performance Details and Special Features
The Hyundai brand's commitment to value and refinement is fully realized in the 2021 Hyundai Elantra. Fresh styling and additional high-end tech are on offer, along with a broader range of trims and engines. Whatever you're looking for in an automobile, you can bet the 2021 Hyundai Elantra has it.
Model Details:
-Engine: Four choices
-Power: 147hp - 276hp / 132 - 289 lb-ft of torque
-Transmission: Five choices
-Drivetrain: FWD
2021 Hyundai Elantra Details
A revamped six-trim roster awaits 2021 Hyundai Elantra shoppers at Keyes Hyundai, along with four available engines.2021 Hyundai Elantra Details
These range in capability from the baseline trim's 2.0-liter four-cylinder engine that outputs 147 horsepower and 132 lb-ft of torque, to the range-topping 2021 Hyundai Elantra N trim's 2.0-liter turbocharged four-cylinder engine which achieves 276hp and 289 lb-ft of torque. Front-wheel drive (FWD) is standard across the board.
Along with a diverse selection of trims and engines, this new Hyundai near Los Angeles, CA offers five different transmissions, including a brand-new eight-speed dual-clutch automatic. It's exclusive to the Hyundai Elantra N, a high-performance sedan that also features sport front seats, bigger brakes, and a sophisticated rear suspension with adaptive dampers. 
Safety/Special Features:
-Lane-keeping assist
-Enhanced forward collision mitigation
-Adaptive cruise control
-Sport-tuned shocks
-Wireless charging
-Sunroof
-Premium Bose sound system
2021 Hyundai Elantra Safety and Special Features
Even if you've never had the opportunity to finance a Hyundai car near Santa Monica, CA before, you're probably aware of the brand's exceptional safety record. This sedan's driver assistance features are first-rate, with every trim getting lane-keeping assist, blind-spot collision-avoidance assist, and driver attention warning.2021 Hyundai Elantra Safety and Special Features
Other equally advanced tech is available for upper-end trims, including adaptive cruise control and enhanced forward collision mitigation.
Five available trims means plenty of special features to consider for the 2021 Hyundai Elantra. The 2021 Hyundai Elantra N Line and Hyundai Elantra N are for performance seekers, offering upgrades like sport-tuned shocks and high-performance tires. Lots of special features come in groups too, such as the Premium package and its sunroof, premium Bose sound system, and power driver's seat.
Buy a 2021 Hyundai Elantra Today
Whet your appetite for a 2021 Hyundai Elantra by checking out our online inventory and financing incentives, and then visit our Hyundai dealers serving Van Nuys, CA for a test drive. You'll love this fully redesigned compact sedan's winning combination of trims, engines, and amenities.