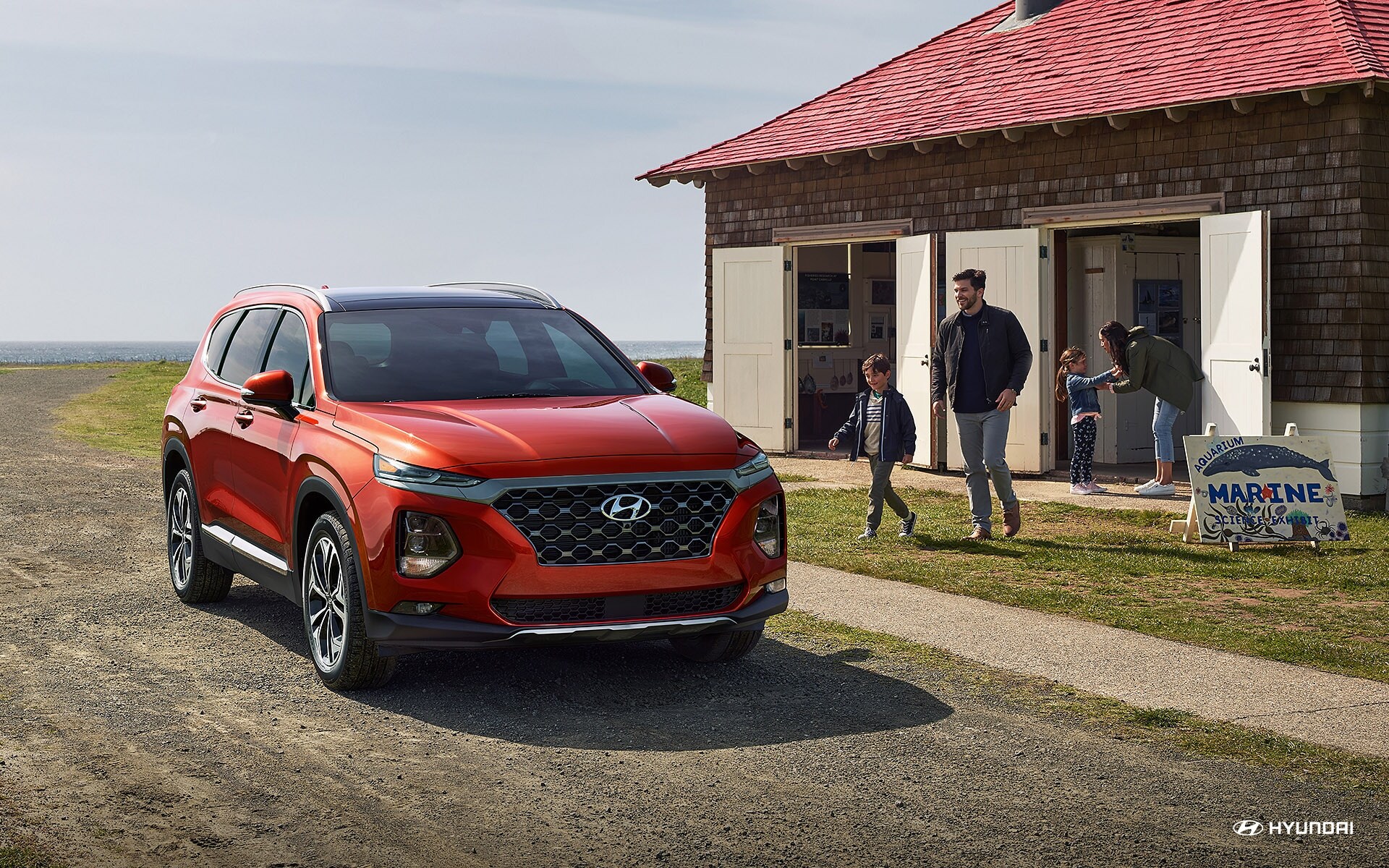 What do you want out of a compact SUV? A great engine? Serious cabin space? Great auto tech? Well, if you get behind the wheel of the new 2020 Hyundai Santa Fe, you'll find all of that and more. At Keyes Hyundai, our dealers are SUV fans, which means that we're inherently fans of what the new Hyundai Santa Fe has to offer.


The 2020 Hyundai Santa Fe is an SUV that is designed to provide power when you need it and a smooth ride when you want it most. Delivering that power to the wheels of the Hyundai Santa Fe is a 2.4-liter inline-4 engine that churns out 185 horsepower. If more performance is what you're after, the 2.0-liter turbo-4 will not disappoint. Rated for 235 horsepower, the turbo-4 engine can be equipped with either a front-wheel or all-wheel drivetrain resulting in a practically seamless ride. An eight-speed automatic transmission will be found on all models and it's pretty consistent through and through


Inside the 2020 Hyundai Santa Fe rear passengers will find a refreshing 40 inches of legroom, and if you're hoping to haul cargo, you'll have 71 cubic feet to play with. The star of the show of the interior cabin is a 7.0-inch infotainment touchscreen that, yes, is Apple CarPlay and Android Auto compatible. Packed alongside this sizeable screen is a few extra bells and whistles to keep you safe on the road. Automatic emergency braking is considered standard, and if you upgrade your model, you'll also find blind-spot collision avoidance and rear-cross traffic alert tech.


Sum it all up, and you have an SUV that puts the sports utility in sports utility vehicles. If you want to test-drive the new Hyundai Santa Fe, our Van Nuys Hyundai dealers are more than willing to schedule you in. To us, there are few vehicles like the 2020 Hyundai Santa Fe, and as such we're always excited to show it off to our customers.