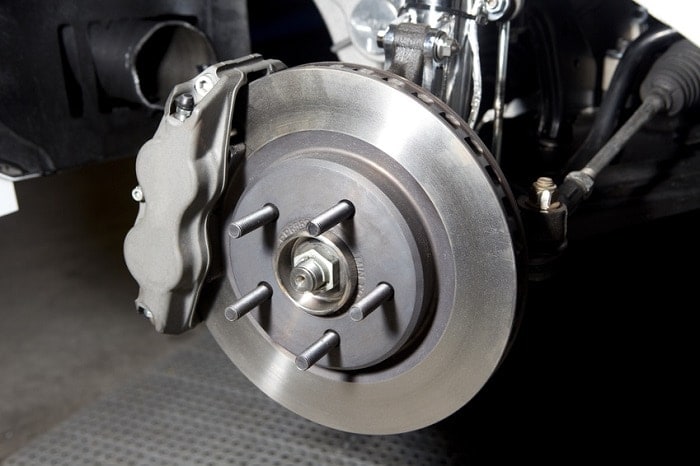 Few parts of your vehicle are quite as crucial as your car's braking system. While it's important to go, it is just as valuable to stop. When you visit Keyes Hyundai, our Hyundai service team will not only give you the full rundown of when to change your brakes, but they will also inspect them and service them as needed.
Before we delve into the details of how and when to service your brakes, we figured it'd be a good idea to give you a full overview of how the braking system actually works.

?In any car you'll likely find front brakes and rear brakes. Front brakes use rotors to provide stopping action to your wheels, and they often look like big metal disks. Your rear brakes, on the other hand, may use the same rotor system, however, some automakers install drum brakes instead as a way to lower the overall cost of the vehicle.
When you engage your braking system, brake fluid rushes through a series of tubes to the braking system in the wheels. This high-pressure fluid activates either the front or rear brakes, which uses a caliper to impose friction on the rotor, which slows its speed. A similar action occurs in rear drum brakes as well, wherein the calipers apply pressure on the rotating drum to slow and eventually stop it.
So when do you know if your brakes need fixing? Well, there are a lot of telltale signs that your brakes are in need of service, one of them is excessive squealing or screeching. These sounds will likely occur when you either tap the brake pedal, release the brakes, or turn. Another sign is when your brakes simply don't slow your vehicle fast enough, which can be a huge hazard. In some more modern vehicles, a brake light might appear in your dash while driving, which means they may need servicing.
Brake servicing is complicated, and as such, you should reach out to a Hyundai dealership near Los Angeles that you trust, like Keyes Hyundai. Keyes Hyundai is operated by a staff of auto professionals with years of experience and an incredible dedication to our customers and their cars.