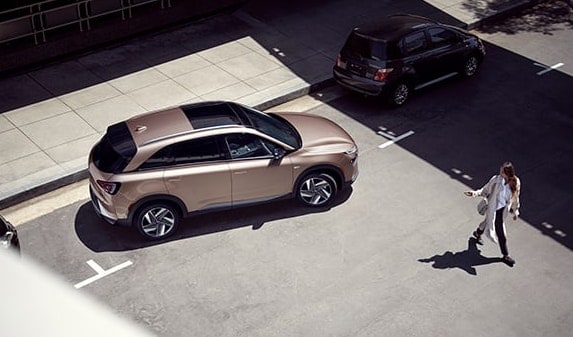 When you visit a Hyundai dealership, you deserve more than just the status quo, you deserve an experience that is tailored to your unique needs. Fortunately, you can find this five-star dealership experience at Keyes Hyundai, and for a limited time, we're offering new car specials
on the 2020 Hyundai Nexo and Hyundai Palisade.
At our Hyundai dealership, we understand that buying a car can be a big financial move, which is why we make a concerted effort to give you the best deal possible. And if you're looking to purchase the new Hyundai Palisade or the new Hyundai Nexo, now is the perfect time to visit our showroom.
2020 Hyundai Palisade
The 2020 Hyundai Palisade is a large SUV that offers three rows of seating, a sprawling 86.4 cubic feet of cargo space, and a wide array of standard safety features like automatic emergency braking and rear parking sensors. This full-sized SUV finds power through a 3.8-liter V6 engine which is matched toa 8-speed automatic transmission to churn out 291 horsepower. As a result, when you get behind the wheel of the new Hyundai Palisade you'll find a driving experience that is well-powered, safe, and most of all, roomy.
2020 Hyundai Nexo
The 2020 Hyundai Nexo is a small crossover that prioritizes electric power efficiency above all else. In this charming little commuter car, you'll find an all-electric engine that sources power from a 95-kW fuel-cell stack, a 40-kWh battery pack, and an electric motor which combined make 161 horsepower and 291 lb-ft worth of torque, competing with vehicles twice its size. This electric powertrain has a range of 354 miles and is bound to be any commuter's dream.
These are just two of the many new Hyundai vehicles that we offer at Keyes Hyundai. Although, no matter what vehicle piques your interest, we'll work tirelessly to find you the best deal possible.