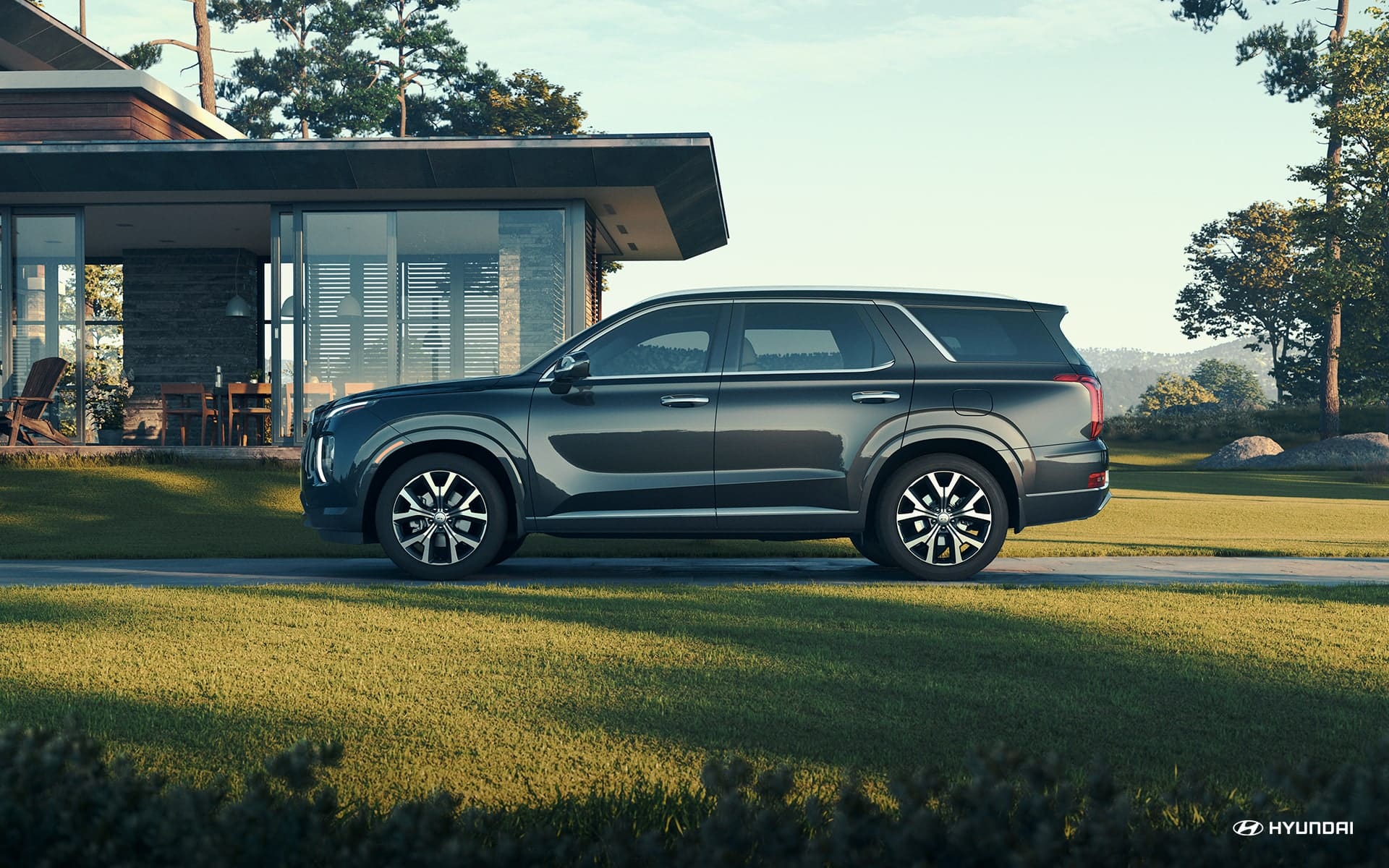 Both the new 2020 Hyundai Palisade and the Nissan Pathfinder offer a reasonably powerful and sizeable driving experience, however, between these two SUVs which is the superior choice? At Keyes Hyundai of Van Nuys, we're unafraid to answer this question and will unpack which of these two SUVs is worth buying.
Power
So what divides these two SUVs? On the one hand, it's the engine. The 2020 Nissan Pathfinder has a decently sized engine, although considering that this is a three-row SUV, you'll need a lot of engine power to thrust the vehicle forward. And sure, the 284-horsepower 3.5-liter V-6 engine gets the job done, but just barely. Equipped with a CVT, the Nissan Pathfinder's level of performance barely meets the mark and seems more appropriate in a car half the size. The 2020 Hyundai Palisade, by comparison, turns the dial up a notch, with a 291-horsepower 3.8-liter V-6 engine that uses an 8-speed automatic transmission instead of the clunky CVTs that seem to be all the rage in cars of this size.
Size and Room
On the subject of size, both of these vehicles are well-spaced to handle even the largest families, but the 2020 Hyundai Palisade does a much better job of handling extra passengers and cargo. The second-row in the Hyundai Palisade gets 40 inches of legroom, and when you fold down all the rear seats, you'll get up to 86.4 cubic feet of cargo room to utilize. The Nissan Pathfinder falls a little short in this department, only offering 79.5 cubic feet of cargo space, which is good, but it isn't necessarily great.
These are just two factors that separate both of these large SUVs. To get the full scope of differences that separate the Hyundai Palisade and the Nissan Pathfinder, visit our team of Hyundai dealers at Keyes Hyundai. We'll unpack all of the nuances that separate these two cars, and show you why the Hyundai Palisade is the ultimate family-sized SUV.