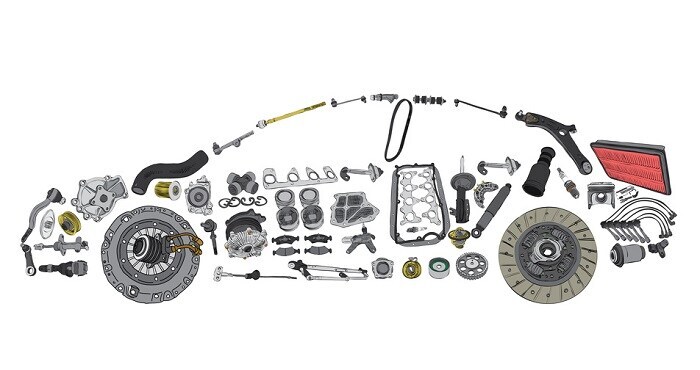 Having a vehicle means that you need to stay on top of regular maintenance to ensure proper function, enjoyment, and safety. Part of this process is making sure that you have quality Hyundai parts that you can have installed on your vehicle. Instead of wasting money on aftermarket parts, it is best that you visit our nearby Hyundai dealership to get genuine parts. At Keyes Hyundai, we are ready and able to address whatever questions or concerns that you may have regarding parts and the best way to ensure your vehicle remains in great shape at all times.
Genuine Hyundai Parts
If you have ever had aftermarket parts that didn't last long, then you already understand the value of only choose genuine OEM parts. Whether you are driving a Hyundai Sonata or another model, using high-quality parts right from the manufacturer means that you have parts made specifically for your vehicle. This gives you the added peace of mind that you need whether you are going to have replacement parts installed or you are interested in performance accessories to enhance your drive.
Are you curious about what parts you might need for your Hyundai? Our Hyundai parts team is more than happy to answer any questions that you may have and we can also look for hard-to-find parts or accessories for you. Our parts center at Keyes Hyundai is open Monday through Friday from 7:30 am to 6 pm and on Saturday from 8 am to 5 pm for your convenience.
Whether you are buying new parts or you need to set up a Hyundai service appointment, you can count on us at Keyes Hyundai to ensure everything goes as smoothly as possible. You will find our full-service Hyundai dealership located at 5746 Van Nuys Blvd in Van Nuys, CA if you would like to see us in person or you can use our online parts order form to request the parts or accessories you need.