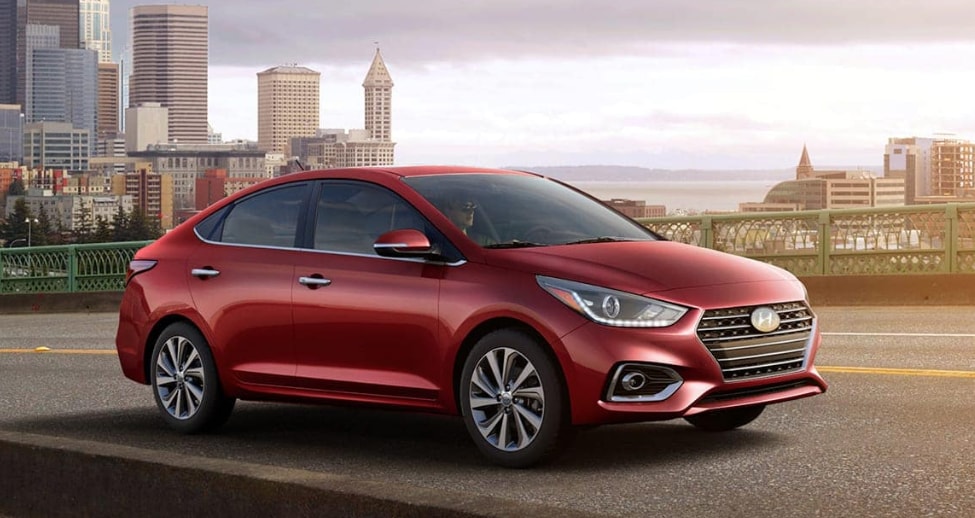 Regardless of the route that you take each day that you are behind the wheel, you have certain standards that any vehicle should be able to uphold. Whether you want improved gas mileage or a vehicle that is fun-to-drive, you will see that a compact car is an excellent choice. Right now, we have the 2020 Hyundai Accent available at Keyes Hyundai, which means this is the perfect time for you to come by for a test drive. All you have to do is a quick search for new Hyundai cars and you have the chance to view our full selection online before you come in to view different models in person.
Performance
The 2020 Hyundai Accent brings a lot of good things to the table whether you are looking for a vehicle for your busy small family or you want to have the chance to save some money on your regular commute. For the powertrain, you will find that the inline four-cylinder 1.6-liter engine is just right for giving you the power you need for each driving adventure. This engine delivers 120 horsepower and 113 lb-ft of torque while being front-wheel drive. Additionally, you will have the choice of either a continuously variable transmission or a six-speed manual transmission.
Safety and Special Features
Our friendly team is available to talk with you about the standard and optional features to outfit your Hyundai Accent. Looking at safety technology, equipment includes electronic stability and traction control as well as a rear parking camera. The vast list of special features includes things like speed control as well as the convenience of a remote keyless entry system.
In addition to our full inventory at Keyes Hyundai, you can also count on us for all of the Hyundai service that your vehicle requires. You will find our dealership conveniently located at 5746 Van Nuys Blvd in Van Nuys, VA or you can simply give our sales team a call with any questions.