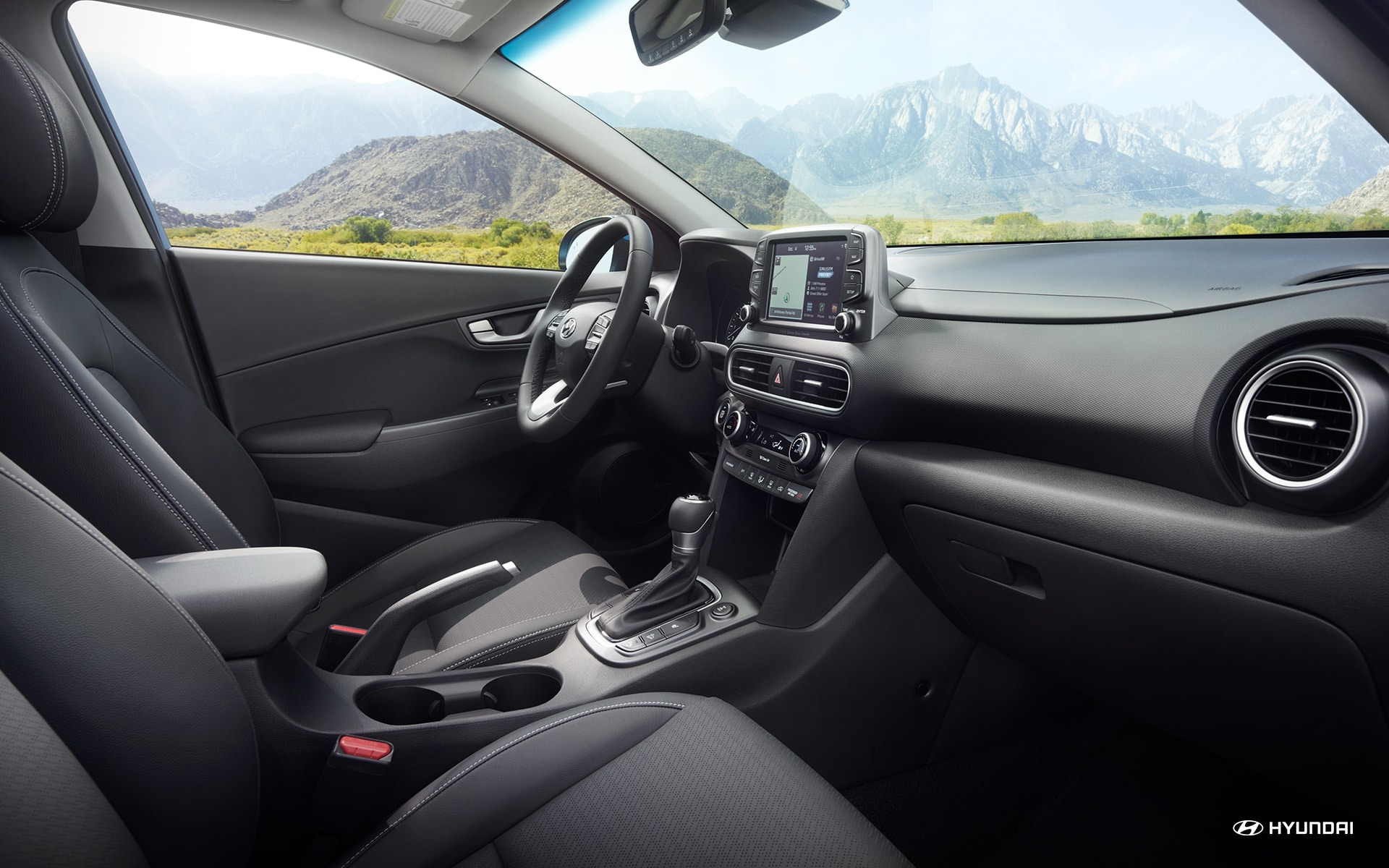 Of all the new Hyundai vehicles to hit the road in 2020, the newest Hyundai Kona is certainly them most unique. At Keyes Hyundai of Van Nuys, CA, you can expect to find the new 2020 Hyundai Kona and a team of dealers who are more than willing to show off what this compact SUV has to offer.
The 2020 Hyundai Kona is one of a plethora of new compact SUVs taking to the road this year. That said, few in the crowd can say they're as unique as the Hyundai Kona. Yes, the Hyundai Kona is a compact utility vehicle, but it does an excellent job of carving out its own unique niche.
The exterior styling is the first thing to set the new Hyundai Kona apart from the rest. Unique without being polarizing, stylish without overdoing it, the sleek edges and sharp front headlights make for an appearance that is truly original in its field.
Performance in the 2020 Hyundai Kona offers a lot in a small package. Base models are powered by a 2.0-liter inline-4 engine that uses gas to propel the vehicle at 147 horsepower 132 lb-ft worth of torque. Thanks to a 6-speed automatic transmission, drivers will also get to enjoy some pretty nifty handling whether on the highway or cruising mountain roads.
While the 2020 Hyundai Kona may look small, looks can be deceiving. When the rear seats are folded drivers will find a superb 45.8 cubic feet of cargo room to take full advantage of. Interior furnishings use premium-feeling cloth upholstery, and can be decked out with wireless charging, a series of USB ports and Apple CarPlay and Android Auto compatibility.
The 2020 Hyundai Kona exists within a league of its own, offering a compact SUV with a true personality. When you visit our Van Nuys Hyundai dealership, we'll be certain to give you the full rundown of what this compact Hyundai SUV brings to the table. Here at Keyes Hyundai, we strive to do more than just meet expectations, our goal is to exceed them by leaps and bounds.