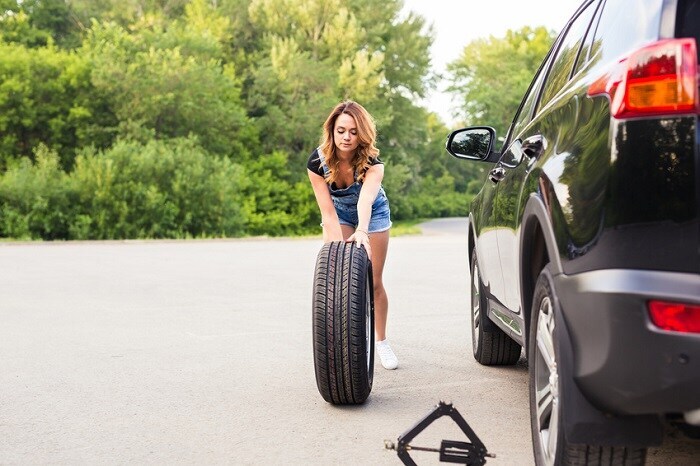 Nobody wants to find themselves in a situation where they end up with a flat tire and do not necessarily know how to change it. The staff at Keyes Hyundai would like to help you with a new tire at our Hyundai service center but we also want to be sure that you have the guidelines for changing a tire in a pinch. We have put together some helpful information that you can keep in the back of your mind should you ever find yourself in a situation where you need to have your flat tire changed out.
Changing A Tire
Be sure to pull off to a space where you are away from busy traffic, if possible, and that you have ample room to work on changing the tire.

Gather your tire iron, jack, and the spare tire from your vehicle.

Before jacking up your Hyundai Elantra or

Hyundai Kona

, loosen up all of the wheel lugs on the flat tire.

After the lugs are loosened, you can jack up the car, replace it with the spare, and then carefully lower your car back to the ground.

Tighten the lugs and double check tightness on all before driving away.
Tip: If you are not sure of the proper way to jack up your vehicle, you will have ample information available in your Hyundai owner's manual on the best jacking points.
Every vehicle should always have a properly inflated spare and the necessary tools to change the tire. After your flat is changed out, you can make an appointment to bring your Hyundai in for tire service at Keyes Hyundai. You will find our dealership located at 5746 Van Nuys Blvd in lovely Van Nuys, CA. If you have questions about getting a brand-new tire mounted and balanced on your vehicle, please call our Hyundai service department at (888) 457-6065.