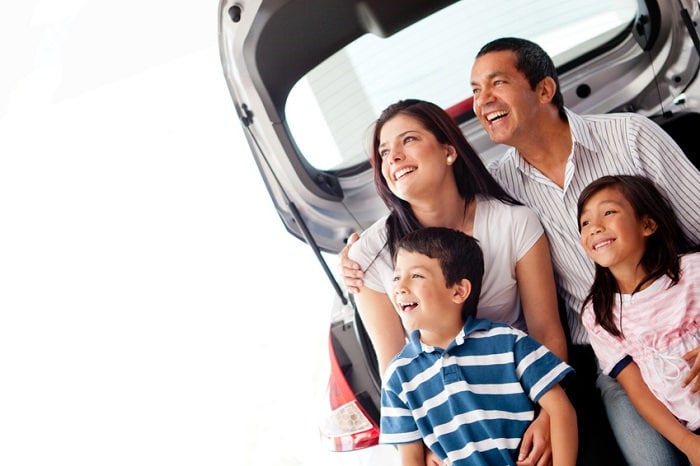 Some of our customers expect more out of their car than just comfort, power, and convenience; some of them are looking for a car that's perfect for their whole family. We carry a wide range of 2020 Hyundai models at Keyes Hyundai, many of which are ready to take on the demands of the family, both big and small.
Many of the vehicles in our Hyundai showroom could be a great potential fit for any family. That said, we also understand that plenty of our drivers are looking for a car specifically designed to satisfy the needs of family-friendly driving. Of all the things to look out for in a family-forward car, space should be at the top of your mind. You'll want a car that can not only hold all of the members of your family, but that has plenty of trunk space for luggage and groceries. In this instance, we'd rule out anything but a mid to full-size SUV.
Next, you should consider the level of safety included in the vehicle. Hyundai models are often equipped with some serious technology, but you should keep an eye out for features that tailor towards safety. Features like adaptive cruise control, automatic emergency braking, and rear-cross traffic alerts can all provide a parent driver with peace of mind behind the wheel. On the subject of safety, you should also seek out a car that offers solid handling, even during Southern California's rain season. In this case, we'd suggest a car with an all-wheel-drivetrain, so that you have control of all four wheels, and enjoy superior control on the road no matter what.
There are many Hyundai dealers near Los Angeles that can help you find a family-friendly car, but no one is going to do it like we do at Keyes Hyundai. Keyes Hyundai is a leading Hyundai provider in the LA area, and we'll ensure that you roll away in a car that can handle the ever-changing demand of family-life.