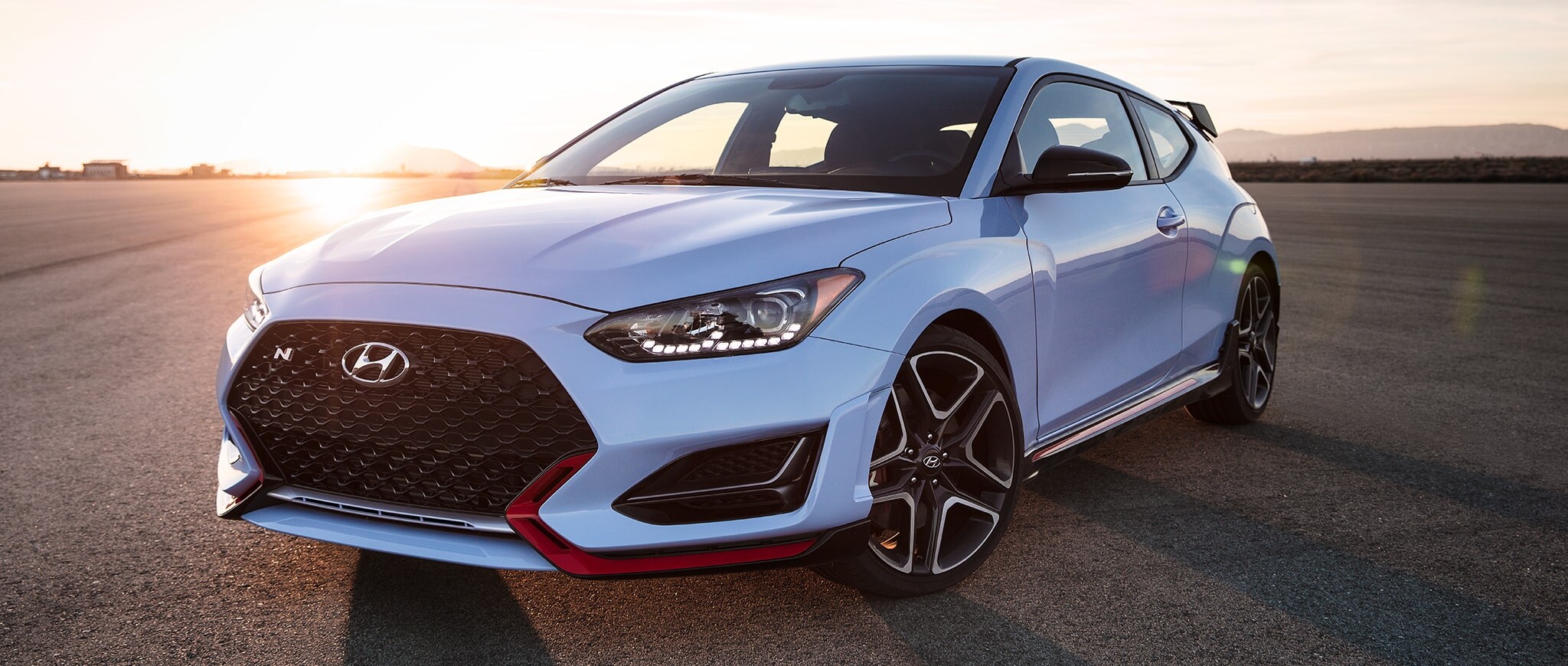 There aren't many vehicles quite like the new 2020 Hyundai Veloster. The Hyundai Veloster entered the market as a three-door sedan that was tooled performance. While many things have changed over the years, drivers can still expect a sedan that is charmingly unique.
As if to answer a demand for a more low-toned engine, base models of the 2020 Hyundai Veloster come with a 2.0-liter inline-4 engine that puts out a practical 147 horsepower and 132 lb-ft worth of torque. This base engine gets a 6-speed automatic or manual transmission. Meanwhile, if you want to still enjoy that heart-pounding Hyundai performance, you can find it in the form of a 1.6-liter turbo-4 cylinder, which propels the sedan at a rate of 201 horsepower and 195 lb-ft worth of torque.
Apart from thrilling performance, another highlight of the 2020 Hyundai Veloster is the level of onboard technology that each model comes with. Even in base models, you can find power features, a 7.0-inch infotainment touchscreen with Apple CarPlay and Android Auto compatibility. Each model of the 2020 Hyundai Veloster also gets safety technology that will dramatically change the way that you drive, including features like automatic emergency braking and blind-spot monitors. And with that three-door design still gracing all models, the 2020 Hyundai Veloster is just as charming and powerful as ever.
Whether you're in it for stunning performance or a solid entry-level driving experience the 2020 Hyundai Veloster is bound to entertain. When you visit our Hyundai dealership, you'll find more than just this great new high-performing sedan, but Hyundai dealers who care about you and your car buying experience. Keyes Hyundai is more than just a dealership, we're your main source for all things auto.