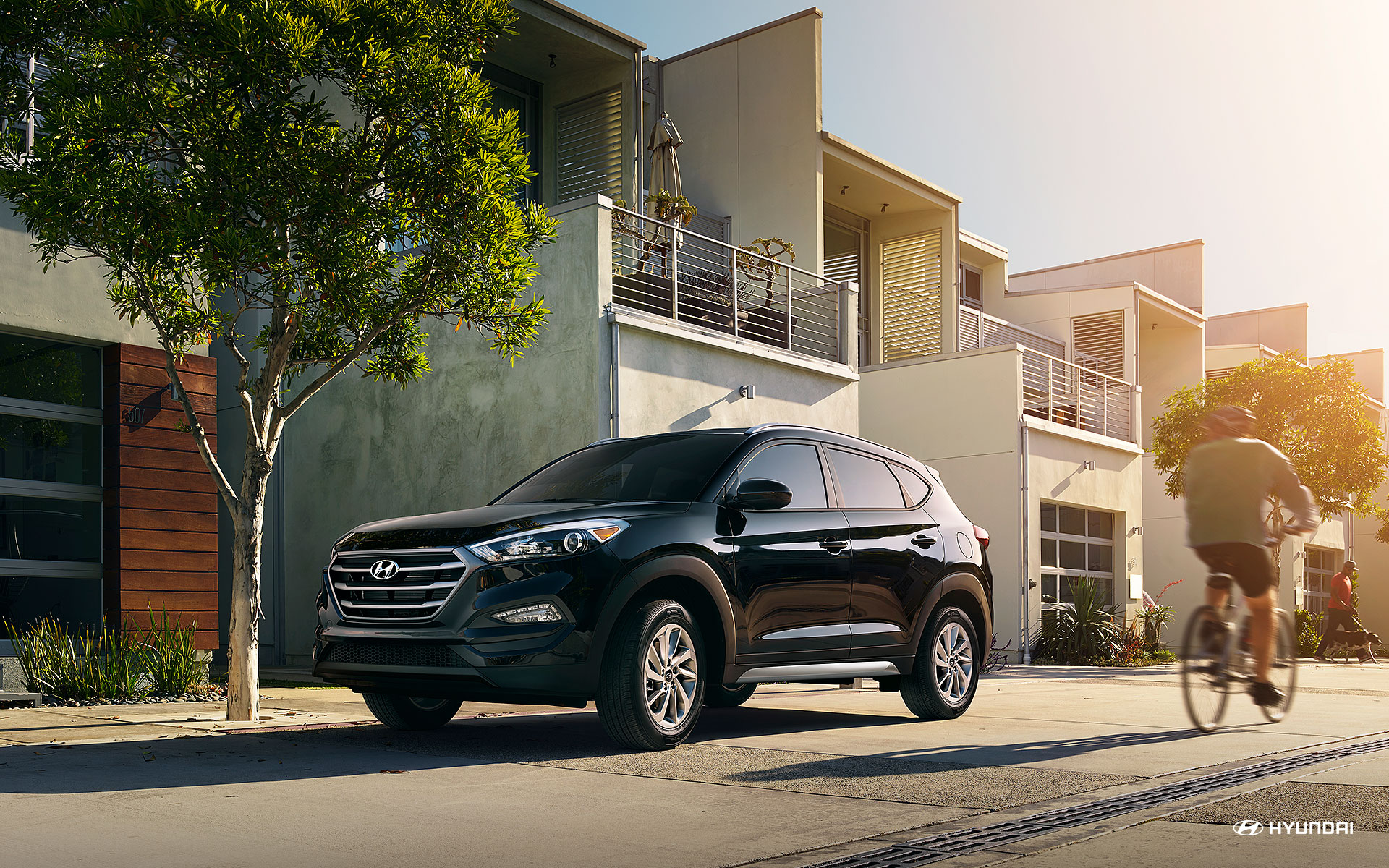 You will find Keyes Hyundai located in beautiful Van Nuys, CA, where we have a full selection of pre-owned and new Hyundai cars. If you are in the market for a sport utility vehicle, the time is now to snag amazing savings during SUV Month! We have a variety of Hyundai SUVs that you can choose from whether you are looking for a new family vehicle or you want to be able to tackle regular adventures on the roads. When you come in to talk with us about your buying needs, we can also discuss your ability to lease or buy with some of our convenient Hyundai financing options.
2018 Hyundai Tuscon SE
The 2018 Hyundai Tuscon SE is a compact sport utility vehicle that boasts a dynamic design and great features like a 5-inch LCD color touchscreen navigation system with a rearview camera. Learn how you can buy for just $23,950 or lease for only $169 a month for 36 months with $3,585 down.
2018 Hyundai Santa Fe
With the 2018 Hyundai Santa Fe, you have ample seating for up to seven passengers for a comfortable interior feel. Under the hood, the powertrain consists of a 3.3-liter 24-valve V6 engine that puts out 290 horsepower. When you talk with our sales staff during SUV Month, we can talk about your ability to buy for $33,105 or lease for $289 a month for 36 months with just $3,723 down.
The savings keep rolling in, so you do not want to miss the great offers available during SUV Month at Keyes Hyundai. You will find out state-of-the-art Hyundai dealership located at 5746 Van Nuys, CA. To set up a time for a test drive or to get more information on the current purchase or lease deals, please contact our friendly sales team by calling (88) 454-0419 and we will be happy to help.