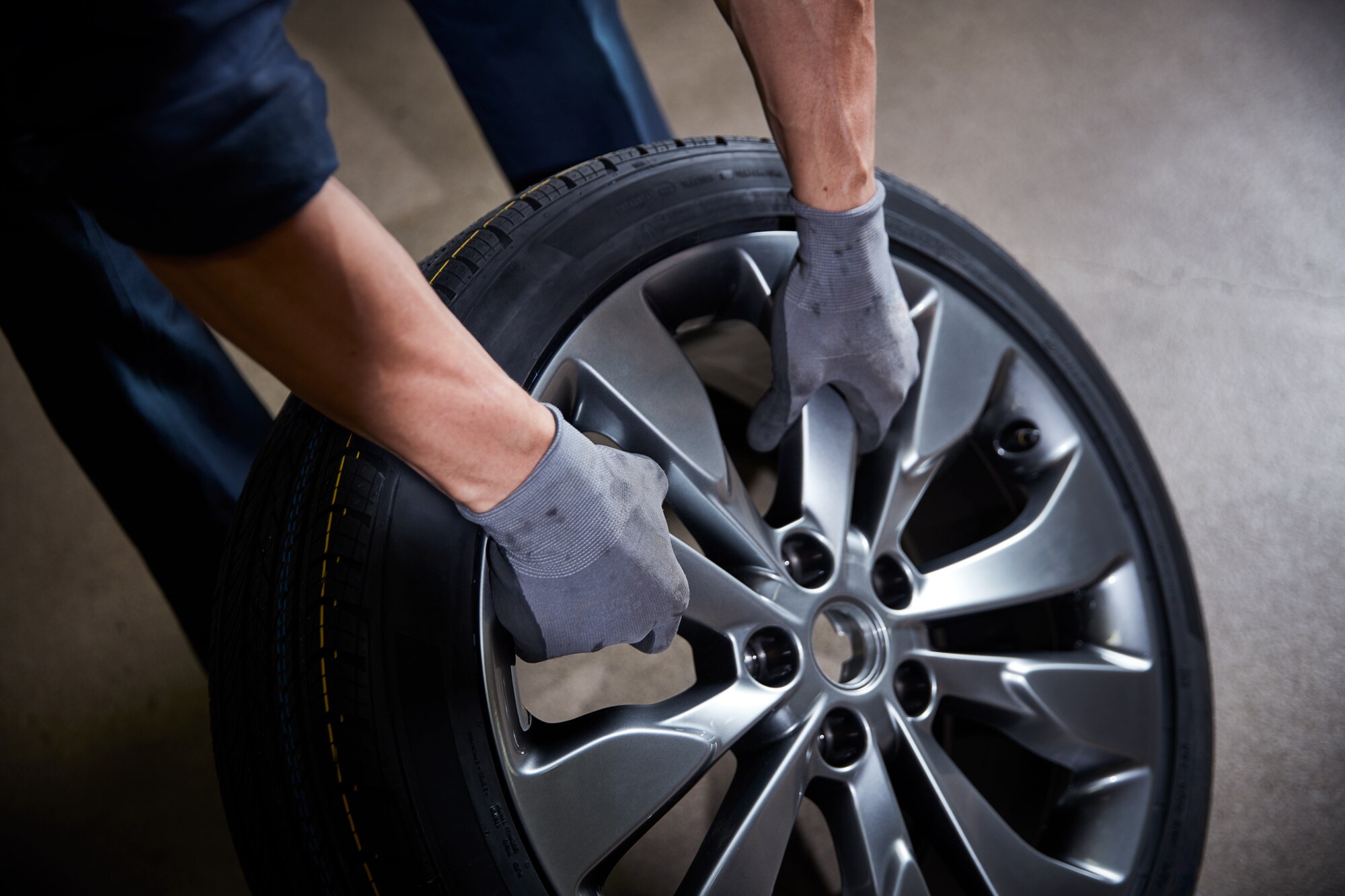 Owning a vehicle means making sure that you take extra steps to ensure your vehicle is in proper working condition at all times. When you have a Hyundai car that you love, having the tires checked regularly will ensure proper grip and performance levels on the roads. Keyes Hyundai features a state-of-the-art service center complete with trained technicians to address all your tire related needs.
Tire Maintenance
Did you know that regular tire checks and maintenance can prolong the life of your tires so that they do not need to be replaced as often? Our professional Hyundai service technicians can take a look at your tires, check the air pressure, make sure you have enough tread, and perform a rotation, if needed. Whenever you have summer road trip plans, having your tires taken care of is a crucial step.
Our Service Center
Tires that are under-inflated on your Hyundai Santa Fe Sport or Hyundai Tucson can cause you to burn excess fuel and lead to more engine wear. Our Hyundai service center is staffed by certified technicians and we have all of the latest technology to ensure your tires are in great condition for all of your driving needs. With a simple phone call to (888) 457-6065, we can set you up with an appointment time that is convenient for you to have your tires looked over and serviced. The hours for our service center are Monday through Friday from 7:30am to 6pm and on Saturday from 8am to 5pm.
With the warmer weather arrival, making sure you are never left stranded on the roads means having regular tire maintenance done. Visit us today at Keyes Hyundai at 5746 Van Nuys Blvd in Van Nuys, CA and we can set you up for a service time. If you have questions regarding current new Hyundai car inventory or pricing, just call our sales team at (888) 454-0419.