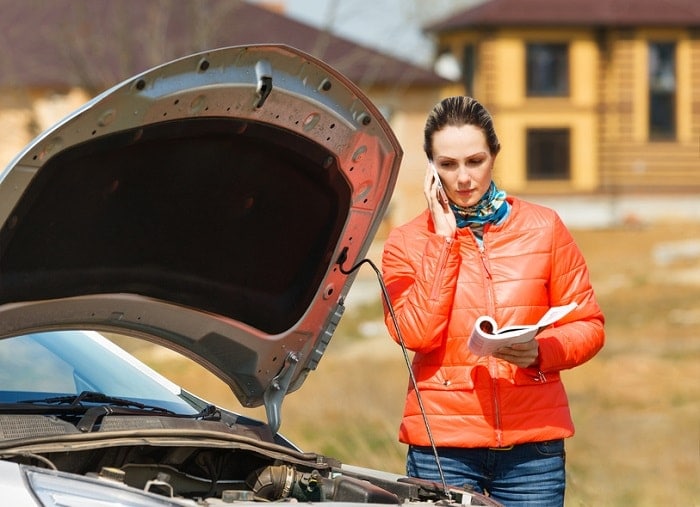 You probably already know that new Hyundai vehicles like the
2018 Hyundai Santa Fe Sport
come with America's best warranty. Did you know that Keyes Hyundai also offers our Los Angeles customers the additional peace of mind that comes with the Hyundai Roadside Assistance Program?
Here's what you get:
• Coverage: You're covered for five years from your vehicle's delivery to its first buyer or its first in-service date (whichever is earlier). Assistance is available 24/7/365.
• Towing: If your vehicle is inoperable, whether because of a breakdown or non-warranted event like an accident, your vehicle will be towed to the nearest Hyundai dealership or authorized service facility.
• Trip Interruption: If you're more than 150 miles from home and your car is disabled overnight for repairs in progress, you'll be reimbursed for meals, lodging, and transportation (within reason).
• Enhanced Roadside Assistance: With Connected Care Powered by Blue Link, a simple touch of a button summons roadside assistance.
• Other Services: Lockouts, dead batteries, flat tire, or the needle's hit E and you're in the middle of nowhere? We've got you covered.
Hyundai Roadside Assistance does come with a few caveats. You can't receive service off-road; you'll have to be in a driveway or parking lot, or on a publicly maintained road. It's not a warranty, nor does it take the place of any Hyundai warranty. Similarly, it does not cover repairs, parts, labor, or property loss that happen because of a collision or other accident, vandalism, abuse, vehicle towing/impound due to a violation of the law, or any fees, fines, or taxes incurred thereby. For full terms and conditions, speak to your Hyundai dealer.
Peace of mind comes standard with every new Hyundai car or SUV like the Hyundai Santa Fe Sport. America's Best Warranty helps, and the Hyundai Roadside Assistance Program is just one more perk of your lease or ownership. Each vehicle's many features and amenities provide still more reasons. Visit your
Hyundai dealership near Los Angeles
to find out more.