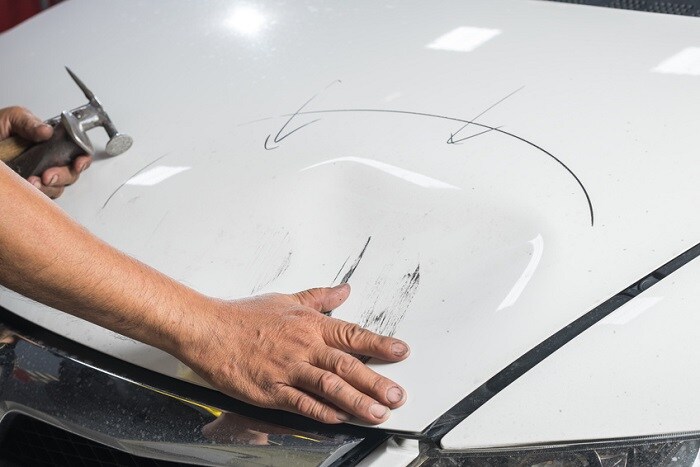 Whether there have been storms rolling through or you found yourself behind a truck on the highway, there can be debris that causes damage to your vehicle. By the same token, your nearby Hyundai dealership wants you to know that you have an ally on your side when it comes to any sort of collision repairs and parts that you may need whenever your car is harmed. Whether you have been involved in some sort of small fender bender or you have scratches on your paint due to other circumstances, you can count on Keyes Hyundai for all of your Hyundai parts and service needs.
Common Cosmetic Problems
There is nothing worse than walking out into a parking lot to find that your car has been hit or that there are scratches down the side of it. If you end up getting a ding in your windshield, this is also an issue that needs to be addressed before it gets worse. Someone backing into your car, you getting too close to another car, or a stationary object in a parking garage are reasons why you could be faced with cosmetic problems.
Our Hyundai Service Center
When you need cosmetic work done on your Hyundai Sonata or your Hyundai Santa Fe, our professional Hyundai service team can get the job done in a timely fashion. We have all of the state of the art technology and trained service technicians who know how to get your vehicle looking good as new. All you have to do is call our service department at (888) 457-6065 to set up a convenient appointment time.
Once you know that you need body work or new
Hyundai parts
for your vehicle, Keyes Hyundai will be glad to take care of you. You will find our full-service Hyundai dealership conveniently located at 5746 Van Nuys Blvd in sunny San Diego, CA.