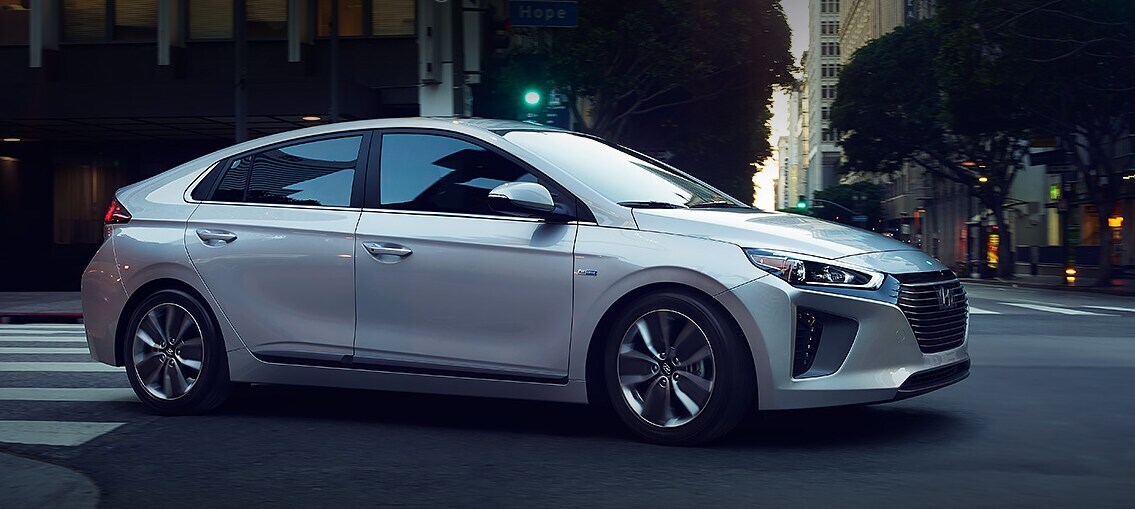 Buying a new Hyundai car at our
nearby Hyundai dealership
has its perks. You get a great car, America's best warranty, and generous finance terms, all backed by the phenomenal staff here at Keyes Hyundai. However, one car offers even more than its stablemates: the 2017 Hyundai Ioniq.
It's not because the Hyundai Ioniq offers three distinct powertrains. It's not even the amazing fuel economy (though that helps). It's a program called the Hyundai Ioniq Unlimited+ Subscription Program. We're not sure yet how long this program will be offered, but it looks to be very good while it lasts. Here's what it offers lessees.
Your monthly payment gives you each of the following:
•
Zero initiation fees after California Clean Vehicle Rebate
•
No mileage overage charges regardless of how many miles you put on your vehicle
•
Reimbursements on charging expenses up to 50,000 miles over a 36-month period
•
Transparent, hassle-free pricing
•
Free maintenance and wear for up to 50,000 miles per year
•
Lifetime Hybrid/Electric Battery Warranty
•
Title, taxes, and fees paid by dealer
Even though this represents an uncommon opportunity, the Hyundai Ioniq Unlimited+ Subscription program still has some things in common with other Hyundai lease programs. You must qualify through a credit check from Hyundai Financial Services. Terms and conditions — some unique to this program — apply. And, as always, your Van Nuys Hyundai dealer will have all the details.
The 2017 Hyundai Ioniq is one car that has it all: innovative technology, great fuel economy, a fun drive, and style to spare. We encourage you to visit
Keyes Hyundai
at 5746 Van Nuys Blvd. in Van Nuys, CA for a test drive and to find out more about this new Hyundai vehicle and the new Hyundai subscription program that goes with it.